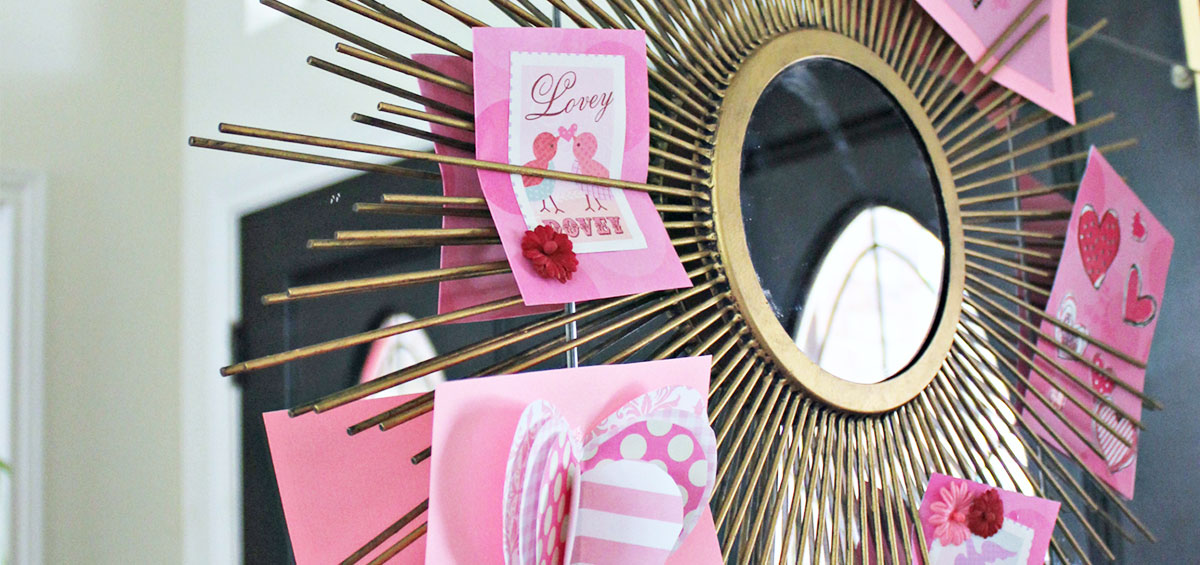 Celebrate St. Valentine's Day by showcasing your cards. A starburst mirror works really well to hold cards, pictures and love notes. Complete the look by adding a Valentine's Day garland.
---
Materials needed:
Starburst mirror(maximum weight 5 lbs or 2.27 kg)
Valentine's Day greeting cards
Isopropyl rubbing alcohol
Decorative ribbon
Red felt
Red burlap
Pink paint
Twine
NOTE: Follow all Command™ Brand package instructions for proper surface cleaning and prep, adhesive strip placement and recommended weight claims.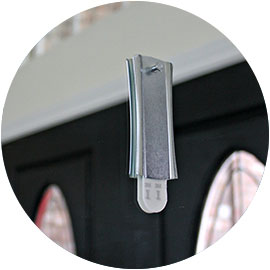 ---
Instructions:
1. Layering a small starbust mirror over an existing large, flat mirror, adds depth and interest. Be sure that the original large mirror is securely fastened to the wall before starting the project. Clean the large mirror with isopropyl alcohol, wipe gently and let dry.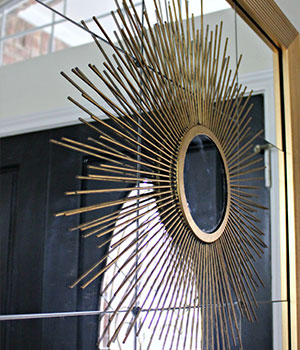 2. Remove the red liner to be adhered to the Command™ Sawtooth Sticky Nail Hanger and press the adhesive to the back of the sticky nail. Remove the black liner and press the sticky nail firmly to the large mirror for 30 seconds, and wait one hour before hanging.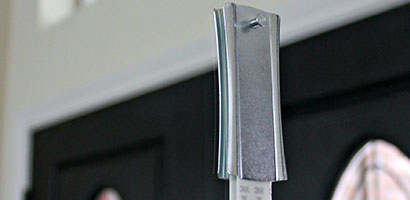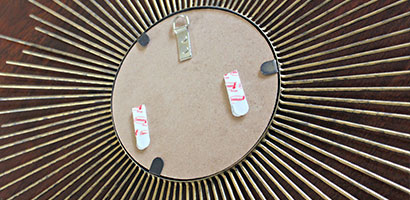 4.Insert Valentine cards in the spokes of the starburst mirror.
5. To create a "Be Mine" garland, cut out block letters out of red felt and attach them to a long ribbon. To create the red heart burlap garland, cut out triangles from red burlap(or you can paint the burlap in any colour you like), paint a pink heart in the centre of each triangle and glue to the twine.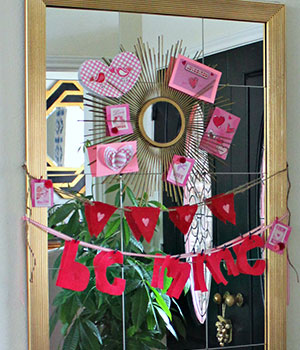 6. To hang garlands, adhere Command™Clear Mini Hooks to both sides of the wall or the frame or the larger mirror and tie the end of garlands to the hooks.