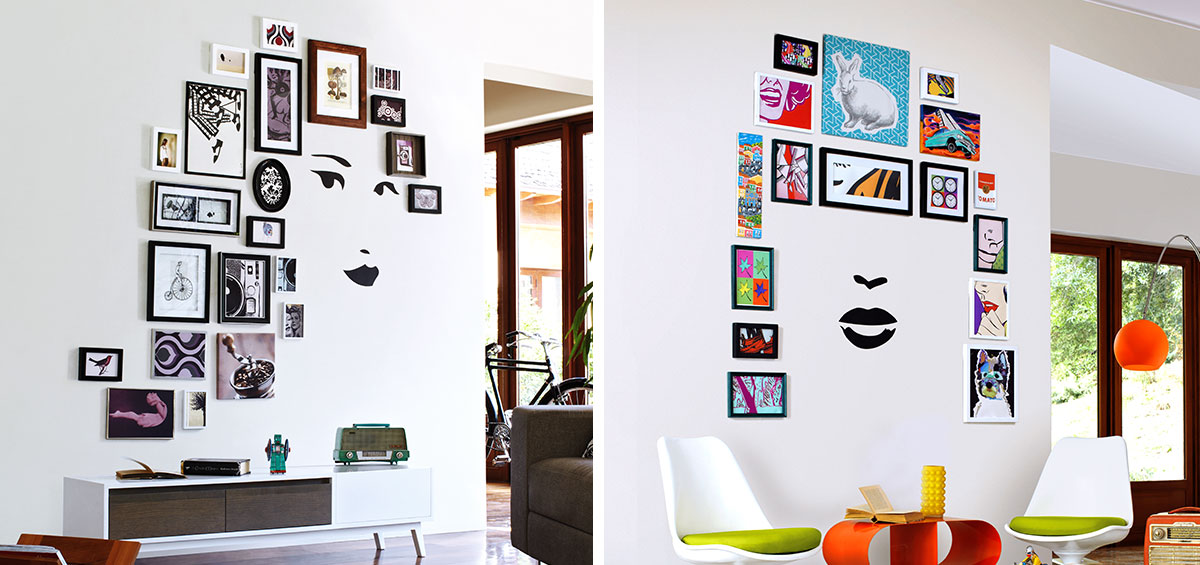 Command™ Brand
Try this new twist on creating a unique gallery wall! This project involves applying a face decal to a wall and then mounting picture frames around it to look like hair using Command™ Picture Hanging Strips - how creative
---
Materials needed:
Variety of different size and shaped frames
Face wall decal
NOTE: Follow all Command™ Brand package instructions for proper surface cleaning and prep, adhesive strip placement and recommended weight claims.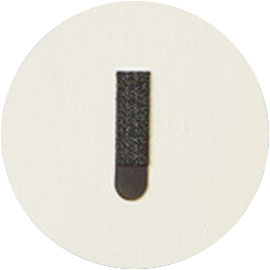 ---
Instructions:
1. After applying the face decals and planning out the layout, apply Command™ Picture Hanging Strips to the backs of your frames and then onto a clean, dry wall.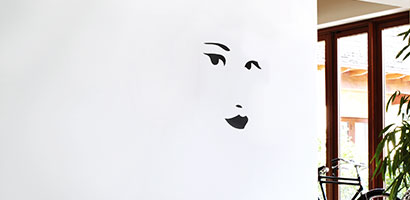 2. Use a variety of different shaped and sized frames to create dimension and to form the outline of the "hair".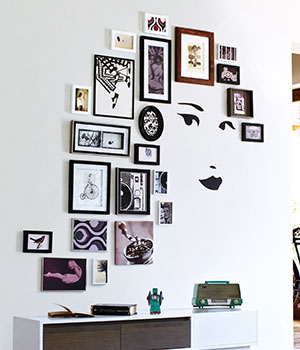 3. After you are finished hanging your frames, stand back and look at the final display - adjust or move any of the frames if needed.