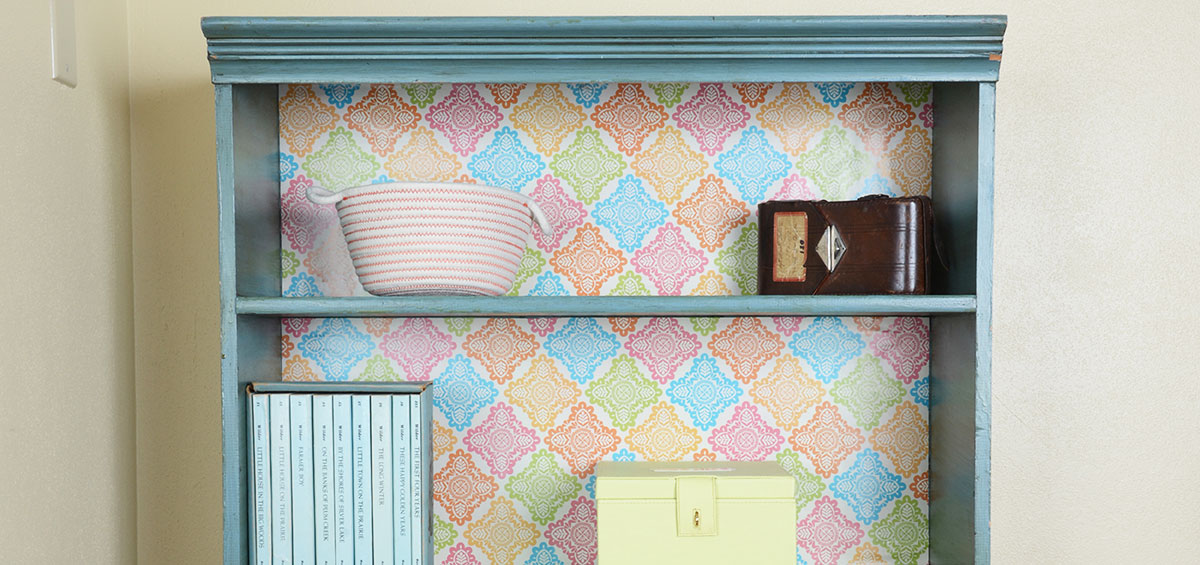 Command™ Brand
Command™ Poster Strips make it easy to refresh on old bookcase.
---
Materials needed:
Scissors
Tape measure
Wrapping paper
NOTE: Follow all Command™ Brand package instructions for proper surface cleaning and prep, adhesive strip placement and recommended weight claims.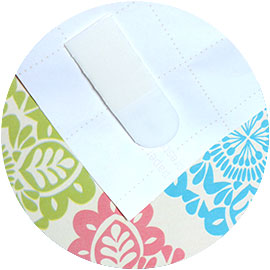 ---
Instructions:
1. Measure the back of the shelves you want to cover.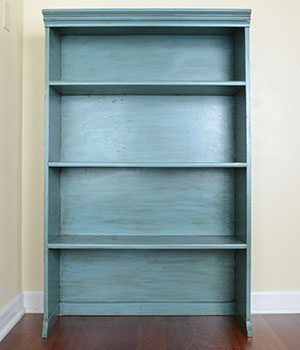 2. Cut the wrapping paper and attach with Command™ Poster Strips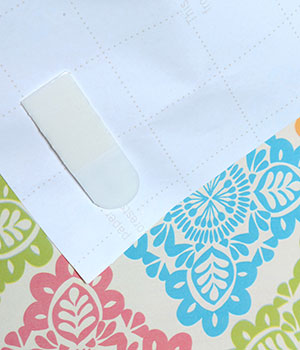 3. Add some matching accents to complete your book case!