Keep Your Small Space Neat and Tidy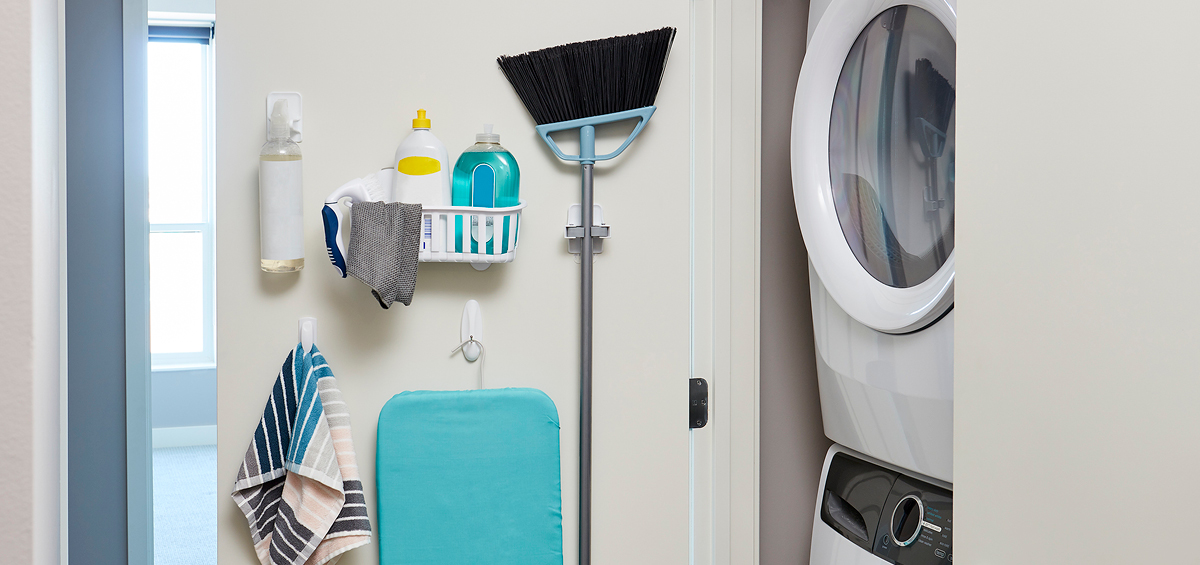 Command™ Brand
If you live in an apartment, dorm or small home, chances are storage space is seriously lacking. Think vertically and put these game-changing Command™ Brand tools to work on the back of a door or inside a closet. Here's how to keep cleaning supplies and other home essentials organized and out of the way.
---
Storage Materials needed:
NOTE: Follow all Command™ Brand package instructions for proper surface cleaning and prep, adhesive strip placement and recommended weight claims.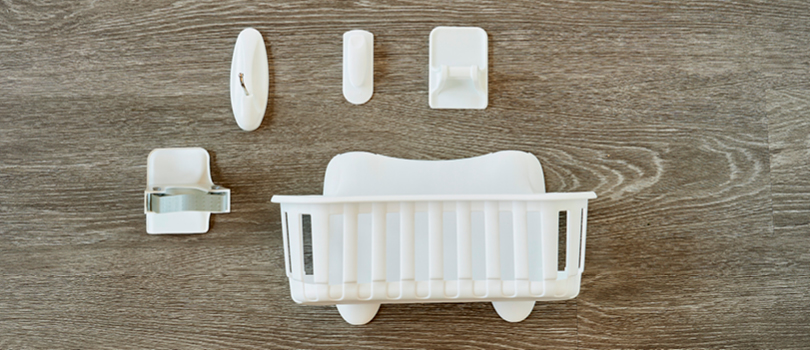 ---
Instructions:
1. Keep spray cleaners at the ready
Adhere a Command™ Spray Bottle Hanger for your favorite multi-purpose cleaner. Don't let this important item get lost in a cabinet.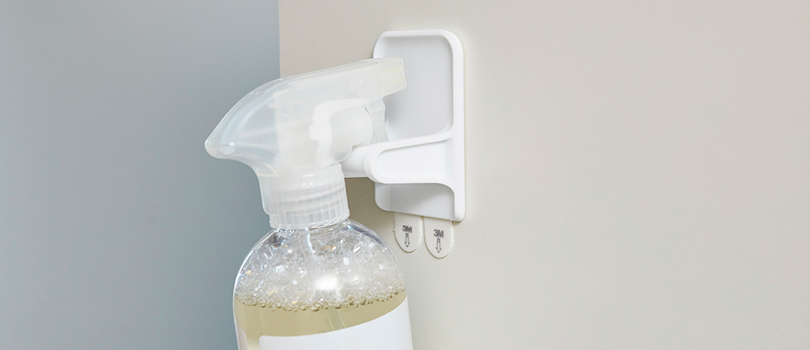 2. Add a small towel
Spills are inevitable. Keep a clean towel or microfiber cloth on a quick-release Command™ Spring Clip, and you'll be ready to tackle messes as soon as they happen. Bonus points if you have roommates!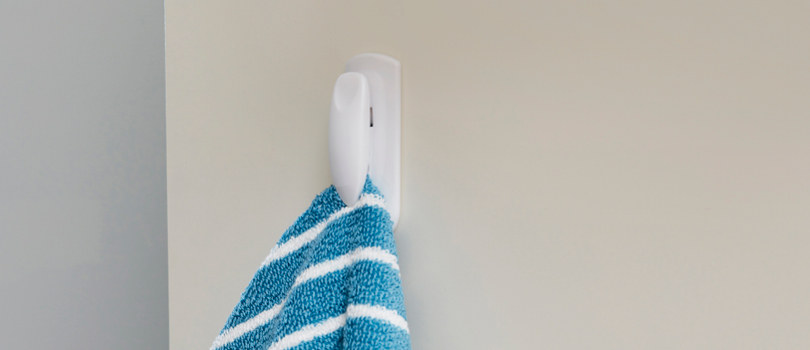 3. Make room for an ironing board
Nobody likes wrinkles. Store a small ironing board on a Command™ Large Wire Hook for easy access.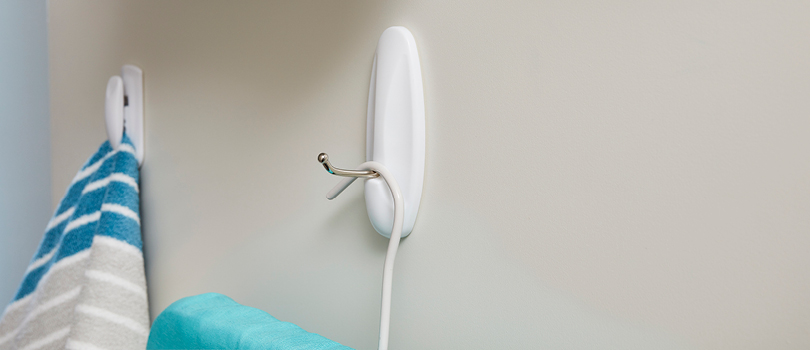 4. Give brooms and mops a home
The super-slick Command™ Broom Gripper makes storing brooms and mops easier than ever. No more awkward leaning in the corner.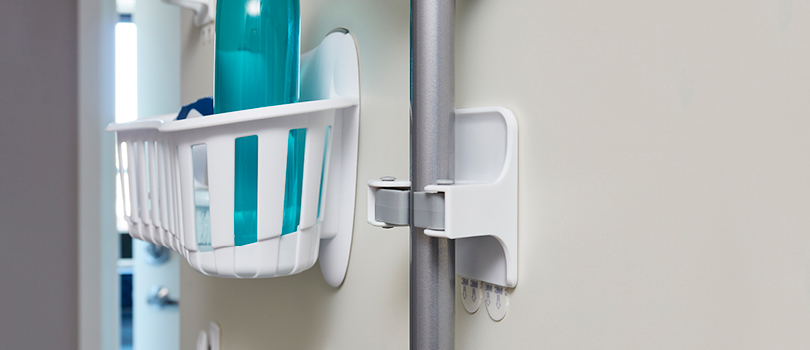 5. Stash soaps and brushes
When you don't have a shelf to spare, incorporate a Command™ Cabinet Caddy for go-to soaps, detergents and brushes.