Baby Shower Tips & Tricks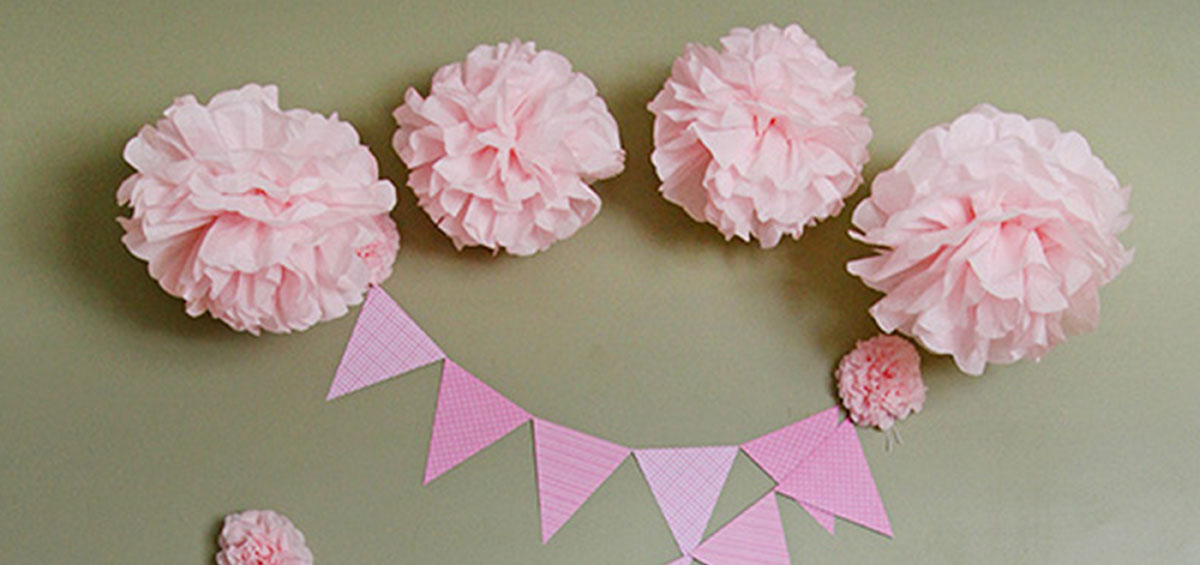 Baby Showers can be easy when you know you can go all out and decorate damage-free, with Command™ Party Banner Anchors! This project shows you how.
---
Materials needed:
NOTE: Follow all Command™ Brand package instructions for proper surface cleaning and prep, adhesive strip placement and recommended weight claims.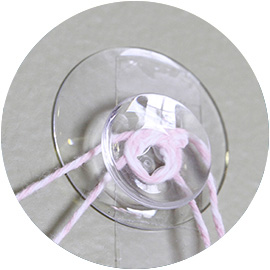 ---
Instructions:
1. Following the package instructions, adhere the Command™ Party Ceiling Hooks to your ceiling. Hang one tissue paper pom-pom with fishing line from each hook.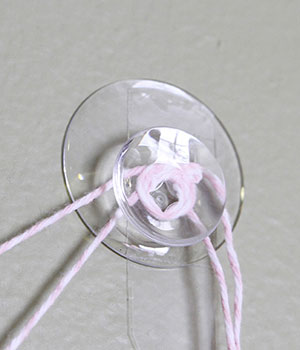 2. Determine how you want to hang the banner- this project draped it in three rows. Following package instructions, apply the Command™ Banner Anchors to the wall and wrap the string around each anchor to secure the banner in place.
TIP: To add a bit more punch to the banner, use a Command(TM) Party Clear Mounting Strip to add mini tissue paper pom-poms to the banner.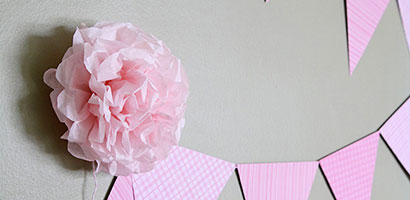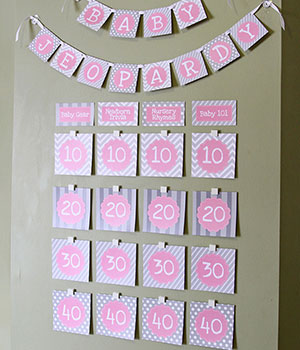 4. Then, following package instructions, adhere Command™ Party Mini Spring Clips in rows underneath the categories and insert the trivia cards. The clips make it easy to flip the cards over and display the questions as you go through the game.